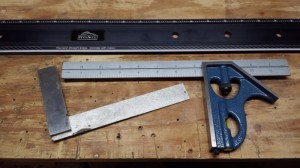 I have had many conversations about machine setup and have found many strong opinions on this subject. Therefore this could prove to be my most controversial article to date!

There are a lot of tools on the market today used for setting up and aligning the various components of our woodworking machinery to achieve as true a cut as possible. Some of these can be quite expensive I have talked to to many who like to make sure that their machines are no more than thousandth or 2 off, if that.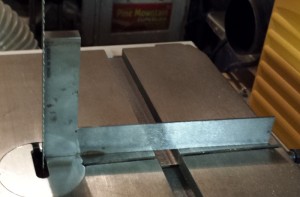 For me, the tools I use for aligning my machines are a machinist square, a good straight edge, and a combination square. I use the machinist square to make sure blades and fences are 90* to the tables. If I don't see light between the square and surfaces, I consider it square. I use the combination square for lateral alignment, such as the table saw blade to the miter slots. Finally the straight edge is used to make sure the work surfaces are flat.
The next step after aligning my machines is to send test pieces though. Whether you are setting up machines with just the tools I have mentioned, or you are using dial indicators to get everything within the nearest thousandth of an inch, this is the most critical step in setting up a machine. The proof is in the results. What you may think is a perfectly dialed in machine could be proven wrong with the test piece. The good news is, if it is off, the error in the test piece will help indicate what needs to be adjusted.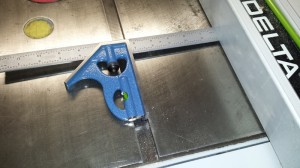 The next aspect is keeping a machine tuned. Most decent machines will hold their setups well over time, however that doesn't mean that they will always stay perfectly aligned. There are many things that can cause a tool to come out of alignment. Things like adjusting settings, vibration, bumping into the machine, and changes in temperature can all take a machine out of alignment. It is good to set a schedule for each machine to double-check alignments. Also, if you start to see you are not getting the expected results from machine operations, it is good to start checking up on alignments as well.
While it is nice to say all my machines are dead on, I am not going to claim that they are within a certain degree of tolerance. However, I can say with confidence that they are operating close enough for me to successfully complete projects.